Use the Delta Effect to boost the success of your project management!
IPMA Delta is the most comprehensive project management assessment for the entire organisation:
360 ° PERSPECTIVE – 100% INDEPENDENT – ONE STEP FURTHER

With IPMA Delta certification, organisations can: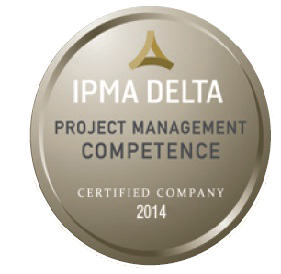 • obtain a leading, international certification of their project management competence,
• identify their areas of improvement and actions needed to improve their project management,
• start a continuous improvement process with measureable objectives,
• achieve better results in projects, programmes and portfolios through a more efficient and effective management,
• raise visibility of project management in their organisation,
• develop project management and learn from IPMA Delta's local and international assessors,
• determine their status quo in project management and benchmark it against other organisations, improve their market
position through the Delta Effect.

IPMA Delta offers organisations a decisive advantage. This Delta Effect opens up a new dimension through which organisations can increase their competitive edge. It adds measureable value and positive change.
For the first time, the entire organisation (O) – including individuals (I) and projects (P) – can be certified for organisational competence in managing projects.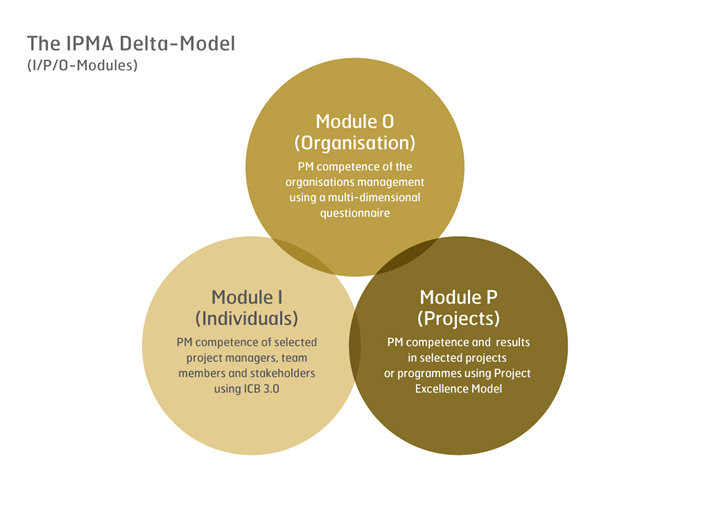 The IPMA Delta model integrates state-of-the-art know-how covering a 360° perspective of organisational competence in project management. It uses the IPMA Competence Baseline to assess the competence of selected individuals (module I) and the IPMA Project Excellence Model to assess the PM competence and results in selected projects and programmes (module P). Module O is used to assess the Organisational Competence in Managing Projects based on the IPMA Organizational Competence Baseline.
Download here the OCB Organisational Competence Baseline