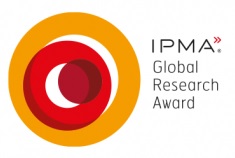 The IPMA Research Awards aim to promote excellent research to enhance project management. With the annual awards, IPMA recognises recent outstanding contributions to the development of the field and professional project management through professionally conducted research.
The time schedule for 2019 is already published:
1) Submit the Application Report by 20th of May
2) Receive notification about Judge's decision by 1st of July
3) Network with prestigious global Project Management Researchers at the 7th IPMA Research Conference in Zagreb on 4th– 7th September 2019
Apply in one of two categories:
IPMA Global Young Researcher Award
Recognising outstanding research by a young researcher (someone under 36 years old or less than 10 years involvement in research)
IPMA Global Research Award
Recognising an outstanding research project from a researcher or research team
For more details please visit our website.