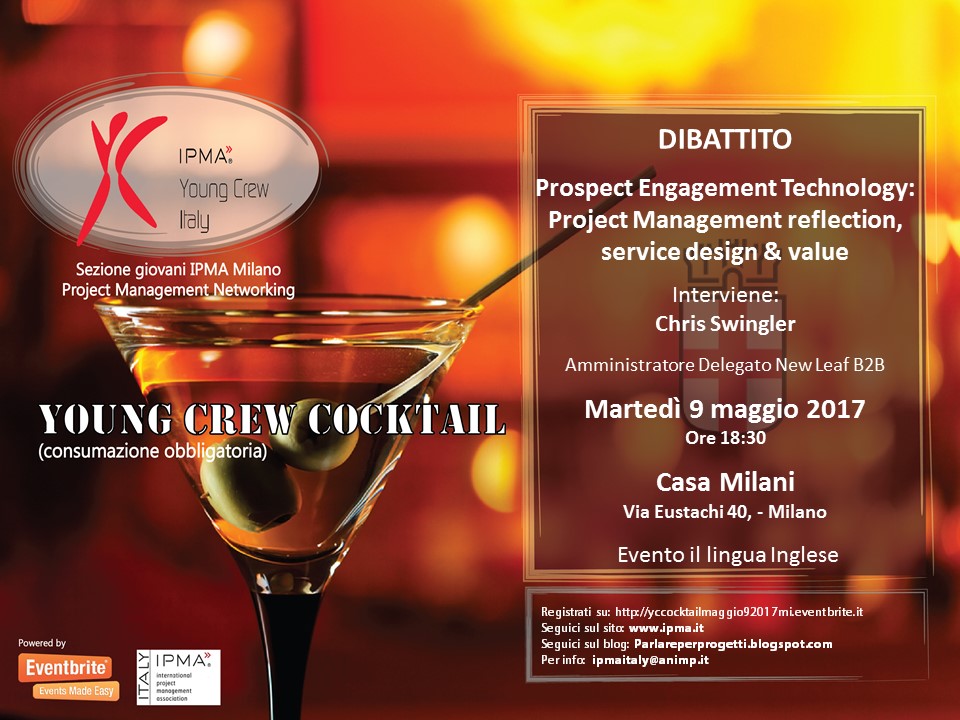 Con la partecipazione di:
Chris Swingler, Amministratore Delegato New Leaf B2B
Martedì 9 maggio 2017 ore 18:30
presso Casa Milani, Via Eustachi 40, Milano
Chris Swingler - Short Bio
Multi-country experienced with IT background, now he works both in Export Consulting and Prospect Engagement Technology.
With his experience he offers services to companies and desires to introduce his competences also in Italy, where he has already cooperated with Propath Continental in partnership with Expo Consulting (Bologna).
He is the Owner and Director of New Leaf B2B which provides Prospect Engagement Technology Services.
During his presentation, Chris Swingler will talk about the Prospect Engagement Technology that he conceives, using the following focal points:
•Project Management reflections
•Service Design & Value
•Demonstration
•User feedback
•Q&A
ISCRIZIONI
Per partecipare è necessario registrarsi compilando il FORM ONLINE
L'evento si terrà in lingua inglese e sarà accompagnato da un aperitivo di networking.