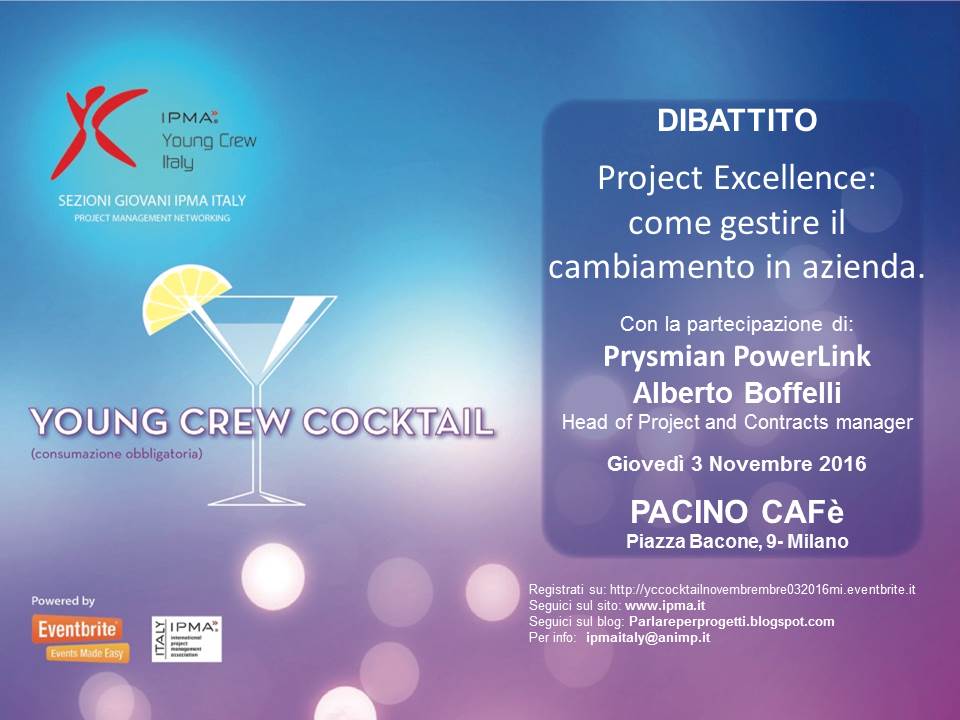 Con la partecipazione di:
Alberto Boffelli, Head of Project and Contracts manager di Prysmian PowerLink
L'evento ė rimandato a Giovedì 10 Novembre 2016 ore 19:10
presso PACINO CAFE' - Piazza Bacone 2 – Milano
Iscrizioni: per partecipare è necessario registrarsi compilando il FORM ONLINE
​Prysmian Powerlink si occupa di progetti EPC Turnkey di ingegnerizzazione, produzione ed installazione cavi ad alta tensione sottomarini. Alberto Boffelli ci spiegherà come oggi Prysmian PowerLink gestisce un portafoglio globale ed affronta change e trasformations in organizzazione, processi e formazione, tramite il percorso di Projet Excellence!
L'evento è gratuito e ad invito. Al dibattito seguirà il consueto aperitivo (consumazione obbligatoria € 10).