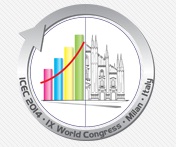 IPMA, as a Strategic Partner and co-host, together with ICEC, International Cost Engineering Council, on behalf of AICE, the Italian Association for Total Cost Management, are pleased to invite you to the IX ICEC World Congress.
The main topic of the Congress is to investigate how TCM application can contribute to the business development in a sustainable way. Other research paths will be relevant to the certification, compared with other certificates, and to professional methodologies, best practices and standards.
We expect this will be a very good opportunity to continue the ICEC tradition of fostering international exchange and promoting the excellence in our profession, in a friendly environment.
For further information go to the official website http://www.icec2014.it/